Level Up Your Community with Carat Rewards
Introducing a community rewards app that builds measurable impact through gamification, rewards & destination customization.
Our Platform
How Carat Works
Carat is a powerful tool for economic development and community collaboration.
Step 1
Create your Carat App
Carat starts by collaborating with your destination to build out a customized app experience that ties together our Carat Rewards system with unique community experiences.
Insights

Z

Foodie Walk Case Study

Z

Downtown Colorado, Inc. Conference Case Study
Step 2
Carat Rewards
Carat is a user-first platform to maximize engagement and retention. Carats are a virtual currency that can be offered for check-ins, purchases or a wide variety of activities that get the community engaged with your destination.
Insights

Z

How Carat Rewards Beats the Competition by 8,000%
Step 3
Gamify your Events
Carat hosts gamification features such as leaderboards to keep your users having fun. Carat embraces technology for the right reasons – to complement our real-word experiences, not replace them.
Insights

Z

Lessons Learned from Mobile Games: The Masters of Modern Psychology
Step 4
Launch!
Once you've created your Carat App Experience, it's time to invite the community to join. Users join by 4-digit ID or by searching for local events.
Insights

Z

Carat App Launch Guide

Z

Onboarding New Users
Carat APP
Destination Dashboard
Self-service Options for Real-time Updates & Reporting
Once we've setup your event, Carat Experiences can be updated directly by our users. Through our Destination Dashboard, Carat Admins can customize the app appearance, edit information, make changes to the directory, send messages or push notifications, download Check-In QR Codes, download marketing data and so much more.
Features
Tailed to your Destination
There are a variety of customization options available to build out your Carat App Experience. Visit our Benefits page to learn more.
Benefits

R

Customization options for a unique app experience with custom logos, links and colors to align with your brand

R

Carat Rewards System: QR Code Check-Ins, Purchases, Prize Drawings and Instant Prizes

R

Marketing Growth through newsletter opt-in, inbox, and reward bonuses for social media engagement
Integrations
Connecting to Carat
Carat plays well with other placemaking technologies to streamline content collection or enhance your Carat Events.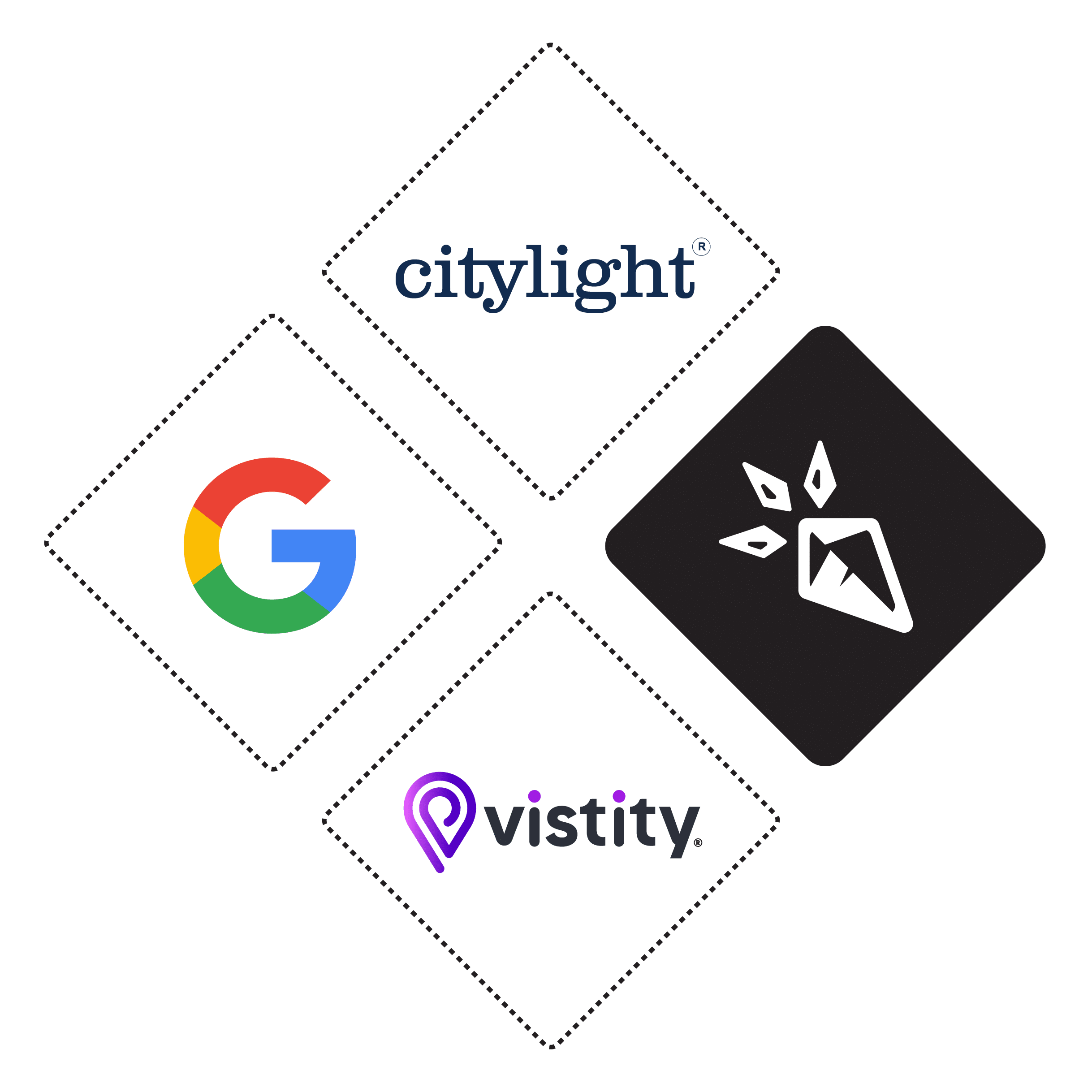 Our Story
About Carat
Built by destination marketing professionals, solving real problems communities face every day.
Carat is a destination and community rewards app that measures impact and user engagement while growing loyalty to local businesses and events.