Trusted Partners
Building a community rewards app from scratch doesn't have to be complicated. Through our network of experts, marketing strategists, downtown professionals and technology experts, we know you'll be in good hands every step of the way.
Kico Marketing
Kico Marketing offers brand positioning, creative services, website design, and AI integration services. This award-winning creative agency has worked with districts, DDAs, member organizations, nonprofits, and local retailers on branding, events, and programming to deliver community-wide results. With an emphasis on measurable outcomes and deliberate design thinking, Kico Marketing can handle the execution of complementary marketing services to maximize the effectiveness of your Carat App Experiences.
Bright Brothers Strategy Group
Bright Brothers Strategy Group is a people-first, data-driven consultancy that develops strategies and actionable plans for downtowns, districts and organizations throughout North America. Working at the intersection of people and place, Bright Brothers exemplifies place marketing mastery with quantifiable impacts.
GEOCENTRIC
Geocentric is the best in the business when it comes to destination marketing websites. Through their Citylight CMS software, Geocentric is a tried and true partner for an incredible destination web experience. Carat also integrates with Citylight to import destination data to your Carat Event within minutes.
Integrations
Connecting to Carat
Carat plays well with other placemaking technologies to streamline content collection or enhance your Carat Events.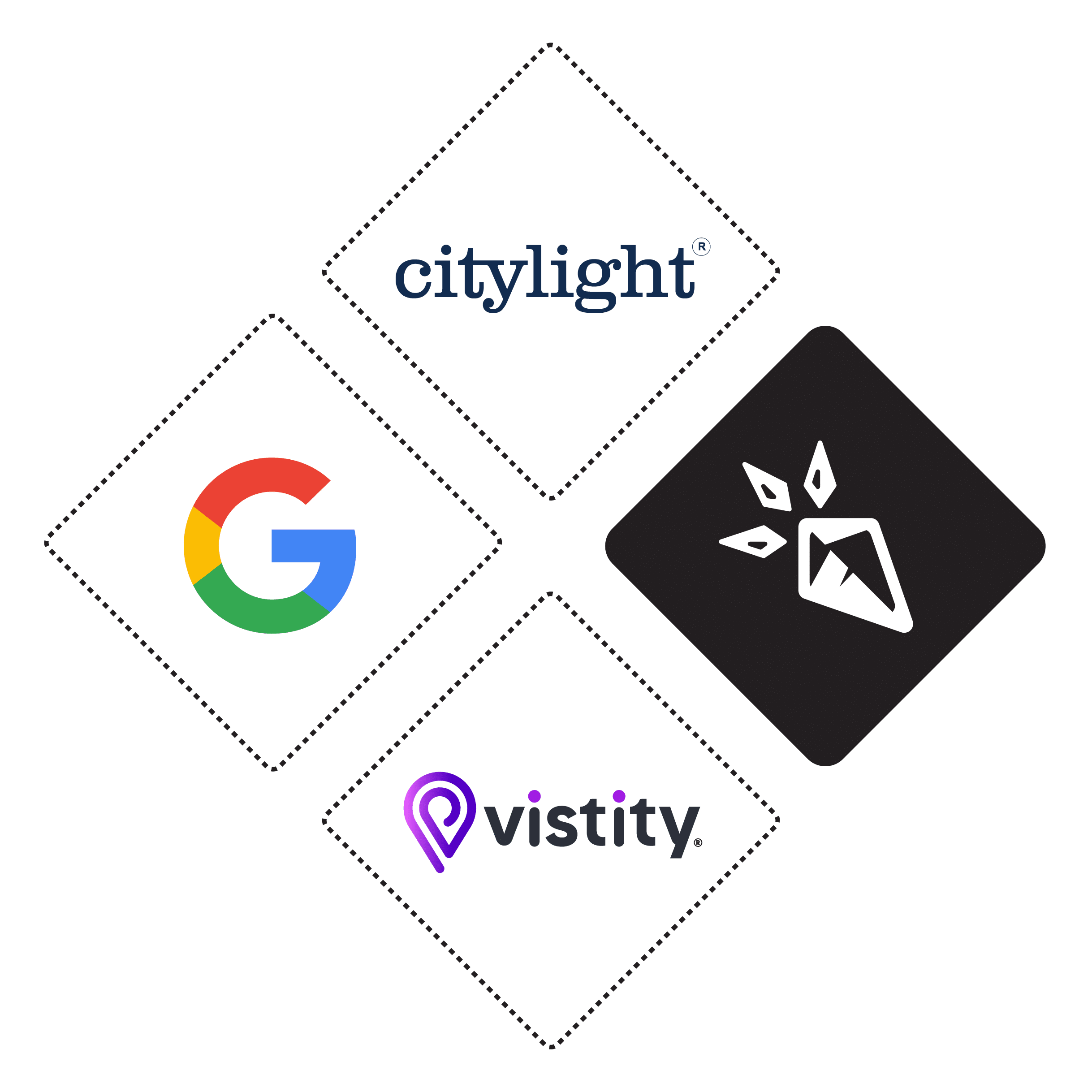 Carat is a destination and community rewards app that measures impact and user engagement while growing loyalty to local businesses and events.